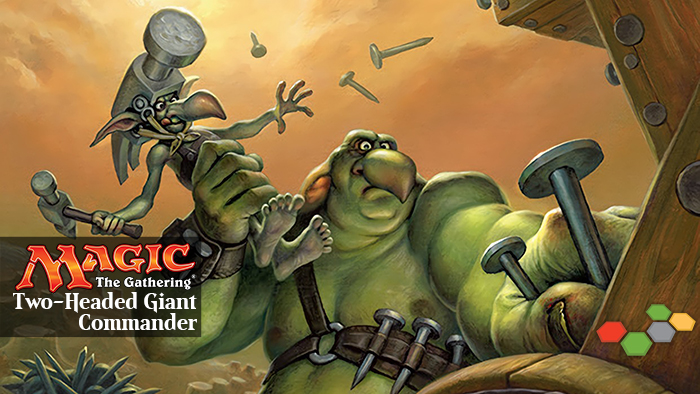 Two Headed Giant Commander
Magic: The Gathering
Competitive
2022-07-02
18:00:00
Come join us for our next Two-Headed Giant Commander tournament!
Tournament will be held Saturday July 2nd! with first round beginning at 6:00PM. Estimated end time is approximately 11pm.
Entry for this event is $20 for each player.
Many door prizes available at the event and $500 in store credit will be divided among the top 3 .
The rules for the event are as follow:
- *****Decks may not share any cards, other then basic lands. (ie. only one deck may have a sol ring.). ******
- You choose your partner
- Starting life total is 60 combined
- 21 Commander damage from a single commander
- Partners cannot have the same commander
- Standard multiplayer ban list
- Players on the left are dominant head and draw on the first turn if going first.
- Partners may block for one another.
- One free mulligan for each player each game will be allowed. After that standard mulligan rules apply.
- as per standard tournament rules, if any loop contains only mandatory actions and can not be stopped by either player that match will result in a draw.
Door prize's will be given at the end of the night
0